"The Day Nursery began in response to the needs of local working parents and children -- a safe, affordable, enriching environment for children to learn and play while their parents worked -- and that need is ever present."
The Day Nursery, originally known as the Charlton Day Nursery, was founded in 1912 by several women from the 19th Century Club of Oak Park to honor Elizabeth Charlton, a prominent Oak Park philanthropist. Located in two rooms rented from the Hephzibah House on Lake Street, tuition was a mere 5 cents a day and children received free medical care from Dr. Clarence Hemingway (Ernest Hemingway's father). The organization began in response to the needs of local working parents with children – a safe, affordable, enriching environment for children to learn and play while their parents work.
In 1916, The Day Nursery was designated as one of the original beneficiaries of the Economy Shop in Oak Park, a resale shop that serves as a philanthropic fundraising vehicle and provides grants to local nonprofit agencies in exchange for their board members' onsite volunteerism. This partnership still exists today. In 1925, The Day Nursery Board hired noted architect Charles E. White to design and build its own facility at 1139 Randolph Street in Oak Park. The new building provided more space for a growing program and a home-like environment for the children. It has since been designated as a local historic landmark. The Infant Welfare Society leased four basement offices from the Day Nursery to provide well-child and baby services. They remained there until 1980.
Throughout its long history, The Day Nursery has retained its original mission of providing "quality, nurturing child care and preschool provided by a professional and caring staff in a safe environment for families in the community." It remains committed to offering the highest quality early childhood education to children of working parents. It is the only full-day program in the community accredited by the National Association for the Education of Young Children (NAEYC) that provides financial assistance to low and middle-income families.
In 2018, the story of the Day Nursery was captured in beautiful detail by director Molly Arenburg, producer Katherine Dunn, executive producer Melissa Elsmo, and film studio Cape Creative who produced a documentary entitled Close to Home: The Day Nursery.  This film tells the story of the community effort to create a loving and safe place for the children of working mothers, and the lives of the children who skipped and played in these halls.  More information about the film project may be found here: https://filmfreeway.com/closetohomethedaynursery
A link to the documentary may be found here: https://youtu.be/KpNajsPqZEo
The Day Nursery provides exceptional early childhood education in an environment that welcomes all children, enhances individual strengths, and fosters the academic, social-emotional, and physical development that leads to school readiness.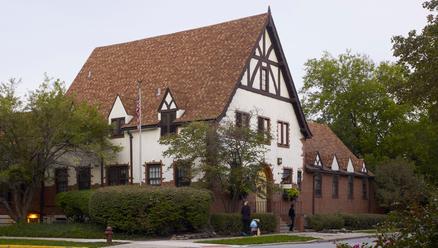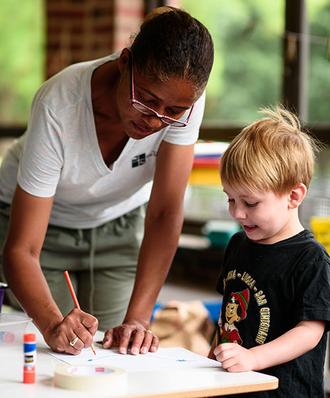 We are committed to:
Individualized Learning - embracing each child's unique strengths and needs by individualizing every learning experience and ensuring school readiness.
Engagement - building strong, healthy relationships with each other, our children & their families, along with the community through communication and understanding of the cultures around us. To partner with families, empowering them to actively participate in their child's learning process. 
 Positive, Safe Environment - providing an uplifting and positive atmosphere for our children and staff; a fun learning experience in a secure, safe, and loving environment for all children and families.
Excellence - achieving the greatest levels of excellence, with integrity, in childcare, in education, and in everything we do so that our children and staff can reach their highest level of excellence. We aim to do this by being highly professional, innovative, creative, effective, and efficient.
Leadership - serving as a thought leader for advocacy and best practice in early childhood education in the community and beyond. 
Our Record of Excellence:
Gold Circle of Quality:  An award given by ExceleRate Illinois to only the most prestigious early childcare centers. The Day Nursery is the only full-day early childhood education center that has achieved the Gold Seal of Approval in Oak Park, Illinois.
For more information about the Gold Circle of Excellence, check here: 
A NAEYC accreditation goes above and beyond what is necessary to be a licensed child care center in Illinois.  NAEYC accredited early learning programs are exceptionally well equipped and meticulously measured for indicators of quality in the classroom and beyond. From guidelines for teacher preparation through safety standards, NAEYC Accreditation ensures that programs are safe, well prepared, and intentional about ensuring children's success. As a reputable indicator of quality, NAEYC Accreditation correlates with children's greater readiness and success in school and beyond; increased educational attainment rates; and overall healthier lifestyles.  NAEYC Accreditation is dedicated to ensuring that teaching staff and administrators have access to the latest research and use the best practices in the early learning field. 
For more information about the NAEYC accreditation, check here: https://www.naeyc.org/accreditation/early-learning/benefits