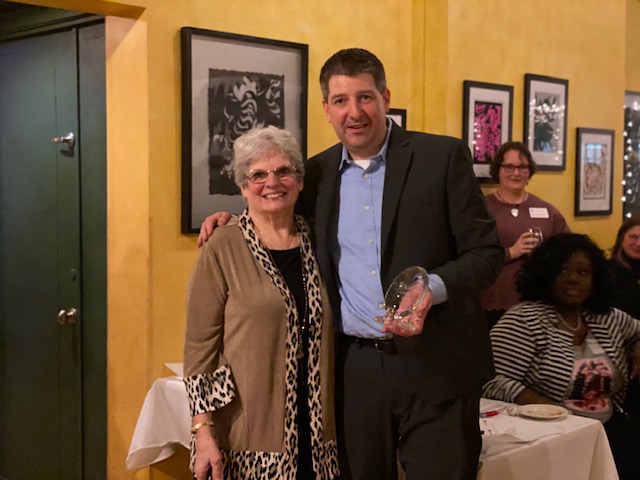 On February 27, 2020, The Day Nursery was able to sneak in our Annual Wine Event before COVID-19 forced Illinois to shelter-in-place in March. We experienced record attendance as 102 friends celebrated the work of long-time Day Nursery supporter, Char Schwar. Trattoria 225 once again provided an outstanding selection of finger food and wine. So many friends came to see Char receive the 2020 Rocking Horse Award, we netted $7,000 that evening. The Day Nursery is grateful to Char and all our guests, staff, volunteers, and Trattoria 225 who made this such a successful event.
One Thing Leads to Another
How many of you have had one opportunity lead to another? The Day Nursery has experienced that several times. In 2018, the JCCC Foundation granted $5,000 to The Day Nursery to improve mathematics instruction in all classes. This grant funded a field trip to the Morton Arboretum where children learned about math in nature, new math manipulatives for the classrooms, and a professional development day for staff at The Field Museum.

Over the last year, The Day Nursery has expanded its relationship with The Field Museum. Prior to COVID-19, our classrooms were a bustle of activity and excitement as the children explored the latest activity boxes from the Field Museum.

Through these boxes, students learned about bears, skulls and limbs, world music, cultures from around the world, and many other topics. Everyone enjoys this wonderful partnership that has enriched The Day Nursery children and our teachers.

Day Nursery teachers received free memberships from the Field. These memberships allow them to visit ahead of a field trip so they can better plan productive field trips with the children.

The Day Nursery's last trip to the Field was February 14, 2020. While there, the children were excited to see The Day Nursery in one of the Field's new exhibits. Hopefully, we will be back there soon!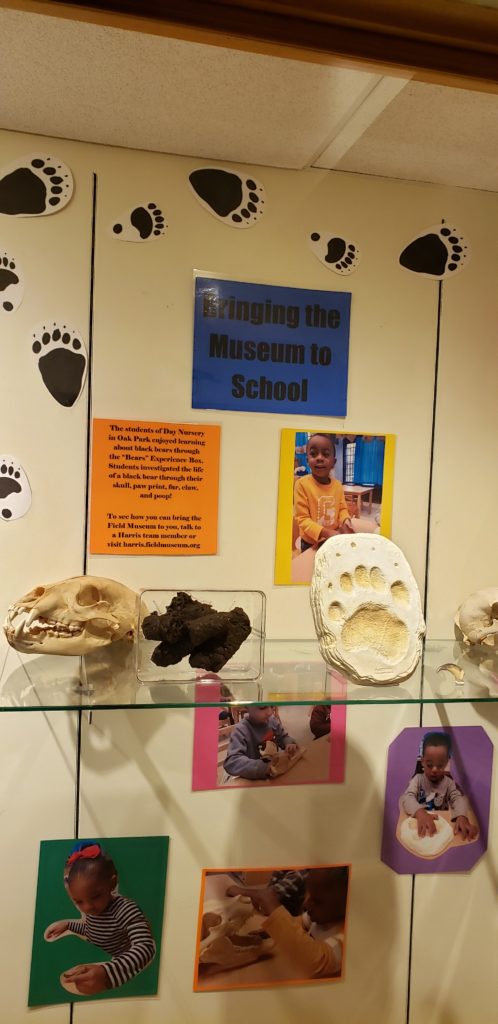 The Day Nursery Excellence & NAEYC
In January 2020, The Day Nursery earned a five-year re-accreditation from the National Association for the Education of Young Children (NAEYC).

NAEYC measured The Day Nursery staff and programs against ten Early Childhood Program Standards, and over 400 related accreditation criteria. In all categories, The Day Nursery received scores of 100% or better! Our NAEYC accreditation is valid through 2025.

NAEYC accreditation is recognized as a sign of the highest-quality early childhood education. Only 8% of early childhood centers nationwide earn the NAEYC stamp of approval.

The Day Nursery gives credit to our outstanding staff, volunteers, and families for this extraordinary accomplishment!
Food Allergies and Early Childhood
Before the onset of COVID-19, The Day Nursery partnered with Northwestern's Feingold School of Medicine to build informational PSA's related to food allergies among young children.

All parents need to be aware of this information. Even if
your children do not have food allergies, their friends might. Check out the information contained in these PSAs. You could save a life!