In Mid-March, The Day Nursery closed due to Governor Pritzker's shelter-in-place order. While closed, Day Nursery staff and board worked hard to be prepared to welcome children back into the building as soon as we received approval to open again. The Day Nursery submitted extensive plans to the Illinois Department of Children and Family Services that outlined how we will protect the safety of children, staff, and families during this COVID-19 world.
On July 13, 2020 we finally welcomed students back into the building.
But how COVID-19 has changed our process!
Staff conduct daily health screenings and temperature checks before children enter The Day Nursery.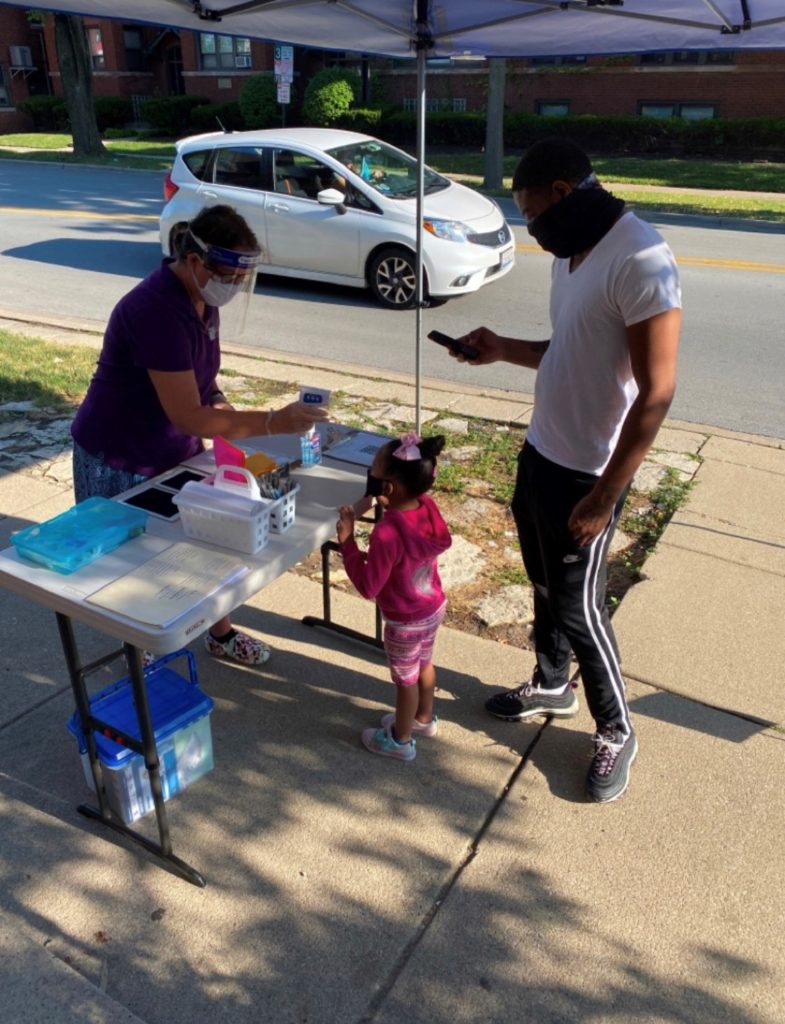 Children maintain social distancing, wear masks except while eating, drinking, or sleeping. When playing on the playground, children may remove their masks, but many keep them on. The Day Nursery provides each child with their own supplies to use. Staff sanitize these supplies after every use.
Staff also wear masks and shields (optional) all day as they care for the children. The Day Nursery wishes to send special thanks to The Economy Shop for their contribution to our successful reopening efforts. They provided two handmade masks for every staff member! The Day Nursery is so grateful for our long term partnership with The Economy Shop.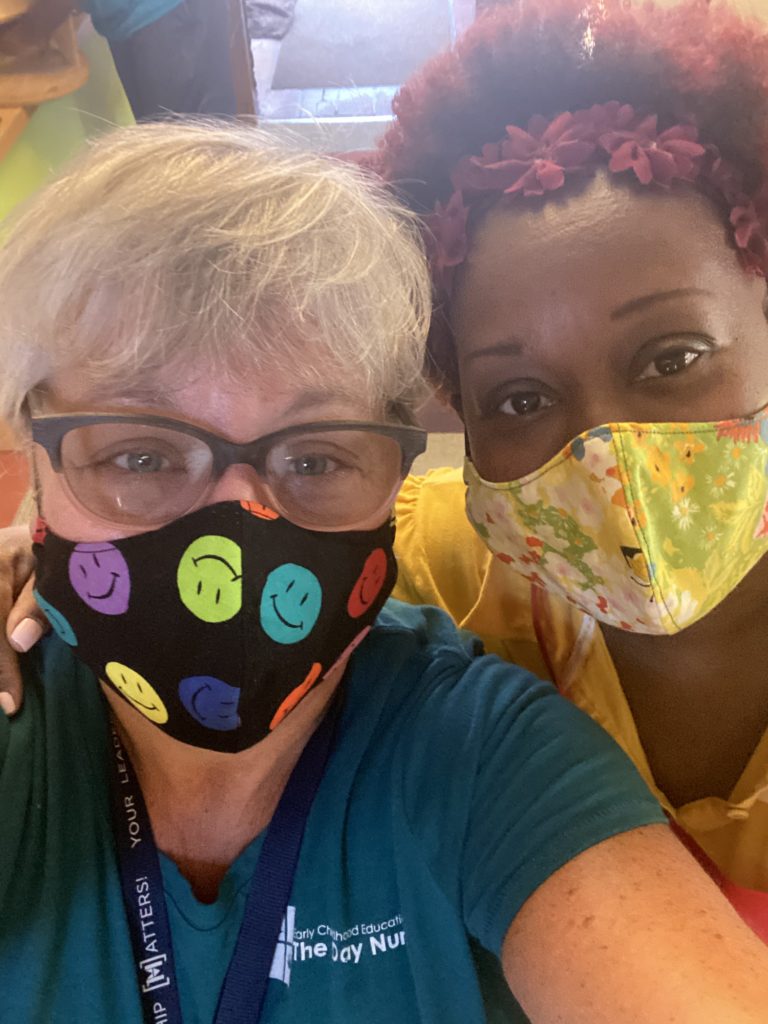 If you are interested in purchasing Economy Shop's handmade masks for yourself and your family, visit http://www.economyshop.org/saledates.html for more information.
The Day Nursery also provided all families with an updated Parent's Manual that outlines our COVID-19 safety procedures.
Winter is Coming! – COVID-19 Safety
With winter coming during this era of COVID-19, air quality in buildings becomes increasingly important. The Day Nursery is committed to making its building as safe and healthy as possible. In addition to following all the strict protocols outlined by the CDC and Department of Children and Family Services, The Day Nursery has taken steps to improve air quality and circulation throughout the building. On August 27, Air Flows Chicago worked from 4pm to 1am to upgrade our HVAC system through the following services:
-The cleaning of all ventilation ducts
-Upgrading of filters, improving the capture of airborne contaminants – including COVID-19
-Installation of UV lights on exhaust fan units, also enhancing air purity in the building

Next up The Day Nursery will install humidifiers and dehumidifiers throughout all spaces to ensure the recommended optimal humidity of 40%-60%. We are grateful to Air Flows Chicago for their dedication to the safety of our children and staff, as well as the discount they offered for their service.